3's A Crowd Reviews
American drummer Billy JONES has an enviabl card.
Brother of great names in music such as Sammy Davis Jr, Bill Crosby, Michel Legrand, he has also been associated with musicals like Grease with of the best jamming artists. He is also present on television and radio with his company Sight and Sound Creative Productions that he created with the pianist Pat SPINO to put on commercials.

He offers us a CD of ten tracks, surrounded by George YOUNG and Gary MEEK on saxophones, John VANORE on trumpet, Mick ROSSI and George GENNA on piano, Tony MICELLI on vibraphone, Kenny STAHL on flute and Stu REYNOLDS on the clarinet.

The album is designed to foster a permanent dialogue between the drums and other instruments. The battery so often used as accompanist finds a privileged place and it is often the other instruments that support it.

This reversal of roles could lead to fear of a spill of big sounds but it is not so. On the contrary, Billy JONES plays in finesse with a light, precise fingering. Super sweet atmosphere, your felted for a classic and refined jazz. Each composition is a lesson of delicacy.

Song for Meg with a cosmic vibraphone, Just Above the Clouds with an expressive flute that transmits a host of emotions. Even the saxophone is in unison, The Call, and when it forces a little it is suspected to remain well below its possibilities.

The piano improvising on John Cage Scared My Dog gives a classic side to a more adventurous piece. MEEK's saxophone on John and Elvin, in improvisation too, installs a dialogue with the drums that knows how to follow him, anticipate him, encourage him without ever choking him.

Less melodic and yet equally jazzy, Gone Now and A Monotony of Hazards which are two superb demonstrations of the color scheme of a drums and / or saxophone. Chant Of The Soul is organized around the beautiful singing of WRIGHT. No need for speech, one voice is enough.

To conclude, Ellie's Dream with the piano George GENNA, in the general tone of the rest of the album.

Another facet of jazz, technical, elegant, sought after. One of the good discoveries of this year.

Catherine Codridex
Here we have an album that is one of those incredibly rare things,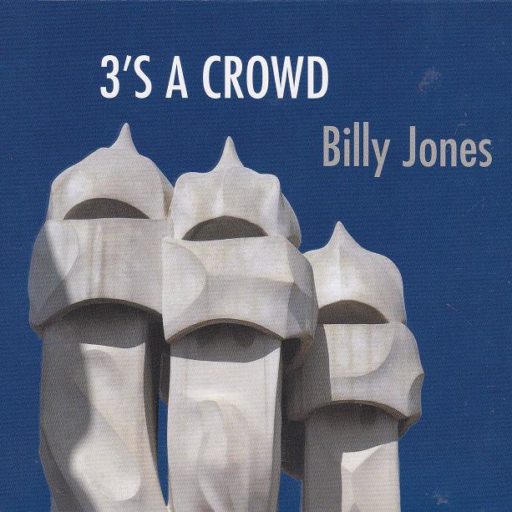 namely one which has been directed and driven by a drummer. In addition, it is also actually an album of duets – ten songs, ten musicians, but each musician is involved in only one number. Billy says in the booklet that he has been conceptualizing the album for years, placing "the drums in constant dialogue with one other instrumentalist" and being able to "raise the drums from its traditional role of accompaniment, to that of partner to that other voice". Perhaps not unsurprisingly I found myself thinking of Bill Bruford while listening to this album, but it was more of the stories told within his memoirs than that of the music, of the travails and tribulations of the working jazz drummer.
Only one of the songs contains vocals, where "Chant of the Soul" contains a singer as the other musician (this is one of the numbers that are totally improvised, just four on the album in total). Some of the songs work better than others, and a great example is Mick Rossi and his piano on "John Cage Scared My Dog" where he is in perfect harmony as they experiment and follow each other. Another highlight is "Song For Meg" where Tony Micelli's vibraphone hits all the right notes. In many ways quite a simple album, it is also complex, and is something that any jazz lover will get a great deal out of.
Kev Rowland
Amplified #164 // New Zealand
Duets come in various shapes and sizes.
Here are two unique ways that pairs can work.
Drummer Billy Jones teams up with various East and West Cast musicians ranging from voice to vibes for ten get togethers. Some are completely free improvisations such as Gary Meek's tenor wresting math n "For John and Elvin" and the mystical flute from Kenny Stahl on "Just Above the Clouds" while Scotty Wright's voice has a Kurt Elling twinge on the richly wordless "Chang of the Soul." John Vanore's trumpet sighs during the hip "The Call" and Jones' brushes team well with pianist Mick Rossi's ivory and string plucking during "Ellie's Dream." All throughout, Jones knows when to hold 'em and when to fold 'em, featuring the taste of a master chef. 
George W. Harris
Jazz drummers are prevalent on the scene,
but I can tell you after listening to Billy's fantastic drum work on this March 2017 release, there are few better… tunes like the strangely titled "John Cage Scared My Dog" prove it beyond all doubt… & of course, with at title like that, you'd expect nothing less than "strange"… the coolest strange I've heard (yet) this year, and Mick Rossi's piano lends just the right "flavor" to make this stick in your head for months, if not years! There were several different sessions to achieve the sonic wonderment you'll witness here… far too many players to itemize here, so check the credits page at Jazz Promo Services to get all the details. Two key things about the recording and the players emerge as I listen to my personal favorite of the ten songs offered up, "Gone Now"… everything on here is packed with a spontaneous flow of dialogue between the players, and the variety of styles offered up between the different sessions/players means that you are going to get a very UNIQUE listen… my key piece of advice? Listen to this (at least for your first setting) with the headphones glued to your head! I give Billy & his various players a MOST HIGHLY RECOMMENDED, with an "EQ" (energy quotient) rating of a perfect 5.00 for this excellent jazz conversation; which means that it also gets my "PICK" for "best drum-led jazz album).
Rotcod Zzaj
Jones's playing in such a unique format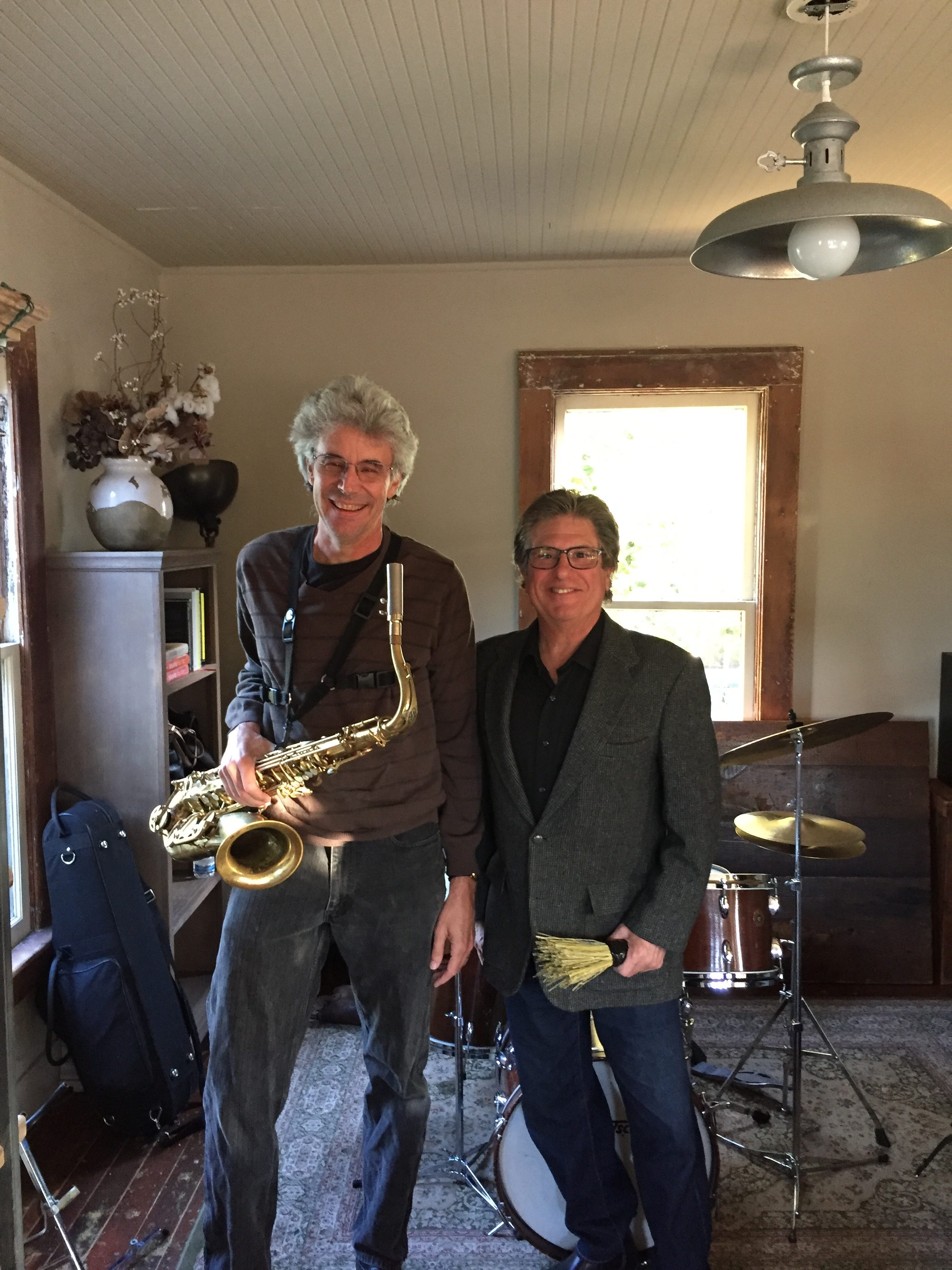 reveals completely new possibilities on drums. He creates lines that somehow provide both the rhythmic foundation for and harmonic support of the solo instruments, often playing in dialogue with them or even reversing roles. Jones's balancing act includes elaborate performances and surprising effects produced by various percussion, all based on precision technique, imagination, and a unique sense of the perception of music (excerpt translated from Polish).
Robert Ratajczak
Duo records involving drummers aren't that common
in the world of straight-ahead jazz. … commercial limitations or simply a lack of adventurousness have made this kind of pairing rare outside the realm of musicians most well-known for their chance-taking and experimental propensities. All of which is to say that Billy Jones's effort here, involving a series of duo performances with a range of players, and in a mainstream, accessible vein, is a welcome endeavor indeed. …the music they've produced for this record is well-played, enjoyable jazz, adept in documenting Jones's sympathetic presence in partnership with a wide diversity of instrumentation, including not just saxophones and piano but vibes (Tony Miceli), flute (Kenny Stahl), bass clarinet (Stu Reynolds), and voice (Scotty Wright). … it should be emphasized that there's some fine jazz on display here, definitely worthwhile in its own right. In addition to the aforementioned tracks with Young and Stahl, highlights include "Chant of the Soul," with yearning, wordless vocals from Wright, and "Ellie's Dream," a lovely piece with pianist George Genna, which closes the record in style. Throughout the record, Jones makes a convincing case that in the right hands, the drums offer abundant musical possibilities for this format—even for those in traditional jazz circles.
Troy Dostert
Billy Jones is a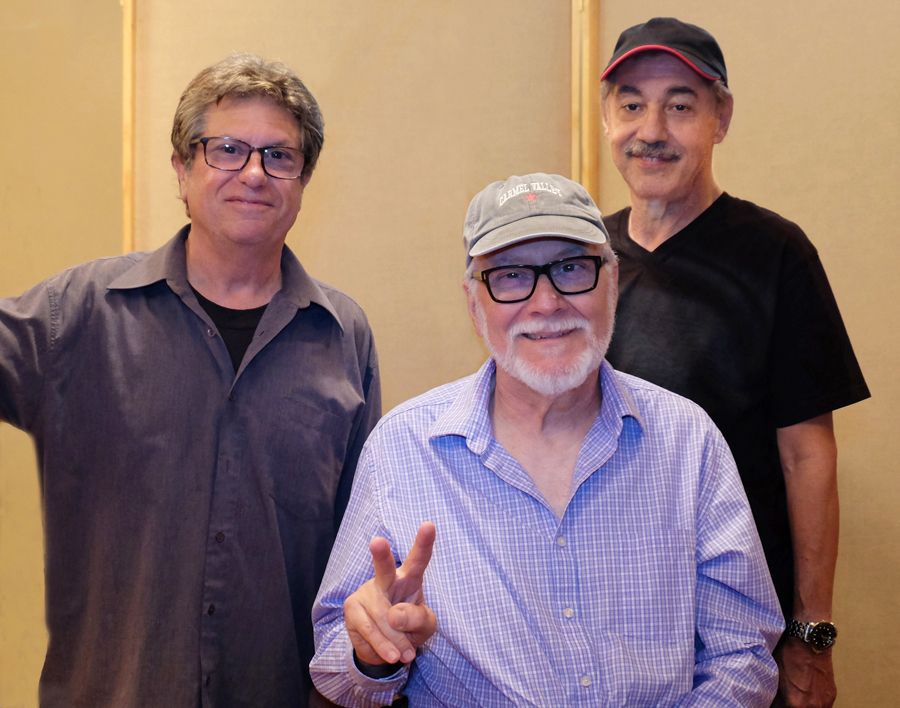 drummer from Philadelphia who, in recent years, has worked to bring his technique into dialogue on par with the other instruments, moving away from a role that is only that of companion in the rhythm section. In moments of spontaneity he has recorded a series of duets, ten, with as many musicians, six from the East Coast in Philadelphia and four from the West in California. Some of the tunes include compositions of Jones, others are completely improvised. The one that gives the title to the album, "3′s A Crowd", includes alto saxophonist George Young, who has been part of many recording sessions as a studio musician. Together with Jones, he explores a composition with a canonical structure in which the drums and sax dialogue equally in a way that works quite well. "Song for Meg", which includes Tony Miceli on vibes, provides an ethereal atmosphere as the two develop a nice theme, poetic and delicate, as engaging as poetry can express. On "The Call", which features trumpeter John Vanone (also the producer of the disc), the tones are made more bitter, as the music of the two showcases some moments of free improvisation. "John Cage Scared My Dog", a free improvisation with pianist Mick Rossi, displays a tight dialogue showcasing Rossi's more modern side. "For John and Elvin" is another free improvisation with saxophonist Gary Meek, who does not hide his admiration for John Coltrane. "Just Above the Clouds", featuring flutist Kenny Stahl, builds mysterious atmospheres. "Gone Now" with bassist Tyrone Brown captures moments of full swing. The disc closes with "A Monotony of Hazards" featuring bass clarinetist Stu Reynolds, "Chant of the Soul" with vocalist Scott Wright, and the finale "Elle's Dream" with pianist George Genna. Billy Jones offers a disc situated somewhere between modern mainstream and an avant-garde with less radical tones that is quite pleasant to listen to (this excerpt was translated from Italian).
Vittorio Lo Conte
What happens when
a drummer sets out to make an album of only duets with different players joining him on each track?  Well, you certainly get something intimate.  A recital kind of record where the inspired drummer wants to raise the drum to a front line instrument, this is a pure, heartfelt, egghead delight.  Sunday afternoons with wine and cheese were meant to have this as the soundtrack.
Chris Spector, Editor and Publisher