3's A Crowd Reviews
Here we have an album that is one of those incredibly rare things,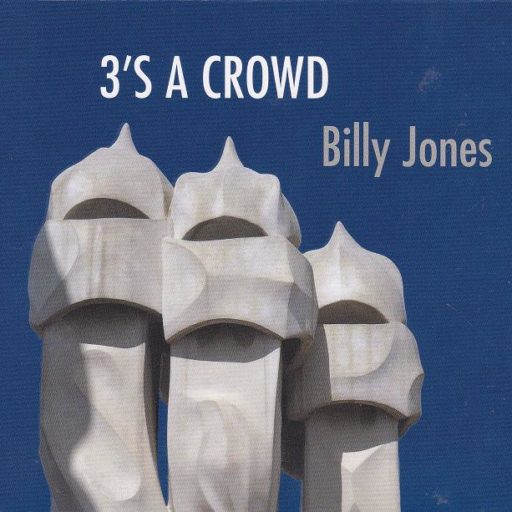 namely one which has been directed and driven by a drummer. In addition, it is also actually an album of duets – ten songs, ten musicians, but each musician is involved in only one number. Billy says in the booklet that he has been conceptualizing the album for years, placing "the drums in constant dialogue with one other instrumentalist" and being able to "raise the drums from its traditional role of accompaniment, to that of partner to that other voice". Perhaps not unsurprisingly I found myself thinking of Bill Bruford while listening to this album, but it was more of the stories told within his memoirs than that of the music, of the travails and tribulations of the working jazz drummer.
Only one of the songs contains vocals, where "Chant of the Soul" contains a singer as the other musician (this is one of the numbers that are totally improvised, just four on the album in total). Some of the songs work better than others, and a great example is Mick Rossi and his piano on "John Cage Scared My Dog" where he is in perfect harmony as they experiment and follow each other. Another highlight is "Song For Meg" where Tony Micelli's vibraphone hits all the right notes. In many ways quite a simple album, it is also complex, and is something that any jazz lover will get a great deal out of.
Kev Rowland
Amplified #164 // New Zealand